Services > Surveys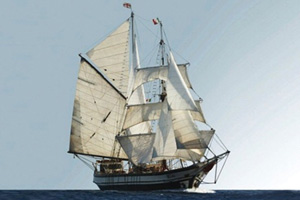 MICS Surveyors regularly deliver a comprehensive range of surveys to including:
Yacht Coding / Pre-Coding Surveys / Registration
Pre-Purchase Condition Surveys
Valuation Surveys
Damage Surveys
Insurance Condition Surveys
Yacht Coding, Pre-Coding and Certification Surveys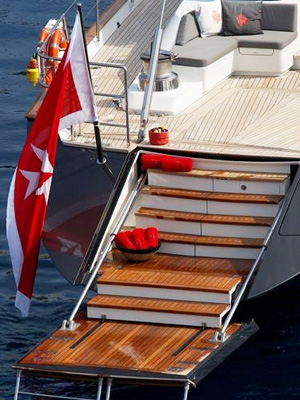 MICS have been the leading forces behind the development and implementation of the Transport Malta - Commercial Yacht Code, as we were appointed by the then Malta Maritime Authority to develop and draft the code. We remain the leading surveyors in certification of yachts to this code, with the majority of commercial yachts registered with the Maltese Registry having been surveyed by this office.
Transport Malta Commercial Yacht Code and Commercial Vessel Code
MICS are appointed by Transport Malta as Government Surveyor of Ships. Based on this appointment we are in a position to perform all statutory surveys for yachts including:
Compliance Surveys in accordance with the Transport Malta Commercial yacht code
Tonnage Certificates
Certificate of Survey
International Load Line Certificate
MARPOL Annex I - International Oil Pollution Prevention Certificate
MARPOL Annex IV – International Sewage Pollution Prevention Certificate
MARPOL Annex VI – International Air Pollution Certificate
Cargo Ship Safety Equipment Certificate
IACS Rec. 99 Certificate for vessels below 500 GT
International Anti-Fouling Systems Certificate
Furthermore we are authorised to perform:
Tonnage Measurements
Plan Approval for Statutory Instruments
Approval of SOPEP Manuals, Cargo Securing Manuals,
Approval of Intact Stability
Approval of Damage Stability
The Cook Island Yacht Code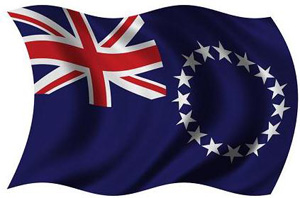 MICS are appointed as authorized Surveyors on behalf of Maritime Cook Islands.  Furthermore, we are Appointed Deputy Registrars. The above appointments allow us to provide both registration and statutory surveys as a one stop shop. This includes:
Measurement and Tonnage Surveys.
Registration of Private or Commercial Yachts.
Yacht coding certification for yachts of any size.
Radio call sign and MMSI numbers issued.
Safety Certificates issued.
IMO registered vessel numbers issued.
MARPOL Certificates issued.
Medical Fitness Certificates issued.
Crew Endorsements issued.
Yachts may be coded to the:
Cook Island Large Yacht Code (≥24m)
Cook Island Small Yacht Code (<24m)
Cook Island Sail Training Code
Recreational Craft Directive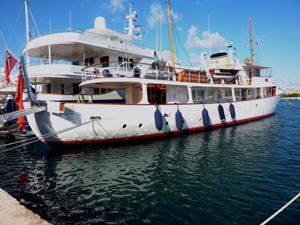 Applicable to recreational crafts of 2.5 to 24 metres the Recreational Craft Directive (RCD) is applicable. This appointment allows us to provide CE Marking services in accordance to the Recreational Craft Directive 94/25/EC, and the Marine Equipment Directive 96/98/EC. Furthermore, we are in a position to provide post-construction CE Marking Services for yachts imported from outside the European Union.
MICS, through ECB, has successfully issued CE Marking to craft designed and built in Malta, as well as, second hand craft imported from non-EU states.
Pre-Purchase Condition Surveys
A pre-purchase survey is a detailed in and out of water technical inspection of a yacht. We will also consider how the yacht will stand up to the conditions anticipated in the area in which she is to be operated either privately or commercially. Due to MICS's experience in Flag State Administration Surveys, Class Surveys, Management and Operation we have developed specialized capabilities for assessment of larger and more complex yachts.
For Super Yachts and Mega Yachts the survey will include the following:
Scope of the survey, specification and equipment used;
Details of intended use – pleasure/commercial;
Sea Trial including details of sea conditions, handling and machinery operation;
Internal and external examination of hull above and below the water line and superstructure;
Function testing of machinery and equipment as far as practical;
Itemised condition report on all accommodation areas of the yacht;
General condition of electrics, engines and machinery, hydraulic and safety equipment;
Detailed review of Certifying Authority, Class, Maintenance and Ultrasonic Thick Gauging Records;
Recommendations following survey and Market Valuation
Surveys are usually performed both dry (ashore) and wet (sea trial) to establish the full extent of the super yacht's condition.
For small craft (vessel's under 24m) MICS follow the Small Craft Code of Practice, as established by the International Institute of Marine Surveying (IIMS): Follow this link for further details: http://www.iims.org.uk/smallcraft.asp
Valuation Surveys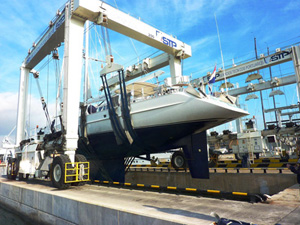 MICS surveyors have considerable experience of many different types of yachts and construction methods. No matter what size or type of yacht you may have, or are interested in, we can provide a professional opinion.
Methodology of the yacht valuation can be varied and complex, dependent on circumstances.
We have a close working relationship with key players in the Brokerage, Management, Finance and Insurance industries.
Yachts or Super Yachts valued may be unique and unusual, or from a well-known yacht builders yard.
Our valuations can be desk-top exercises, or following a detailed physical inspection.
Clients include underwriters, commercial banks, leasing companies, commercial owners and individuals.
Damage Survey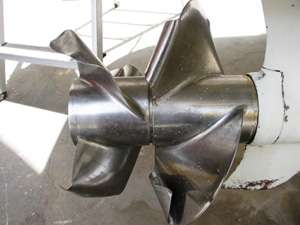 Though a surveyor may be employed by an underwriter to undertake this survey, it should be remembered that the surveyor will act in the interest of the underwriter and not the owner. We recommend that the Owner also employ a Surveyor to safe guard the Owner's interest. We impartially assess the cause of any damage and give a view on the apportionment of liability to assist in resolution in the event of a dispute.
A damage survey will include:
Vessel particulars, including construction, dimensions and method of propulsion;
Background information of the incident and the claim, and events that led to the incident;
Detailed survey findings in extent and nature of damages;
Comment on alleged cause of damages;
Repair cost and repair time estimates;
Supporting images and documentation;
We can also supervise the repair and establish fair and reasonable cost for repairs.
Due to our in-house engineering and naval architecture capabilities, we can provide a complete service to the client by also providing repair specification and provide repair supervision.
Insurance Condition Survey
Yacht surveys for insurance condition purposes are of similar extent to a pre-purchase survey though the scope is reduced in terms of detail. The survey will be to satisfy an underwriter as to the condition of the vessel and therefore the insured risk.
We would recommend that similar survey be carried out at least every 5th Year as a minimum.
If there is any of the above or anything else we can help with please do not hesitate to contact MICS