Services > Maintenance
Being established since 1980, MICS has built a solid knowledge base of capabilities of various suppliers. This allows us to source the most effective suppliers in the field, and also provide cost control services.  MICS has taken the guess work out of who to choose for your maintenance needs: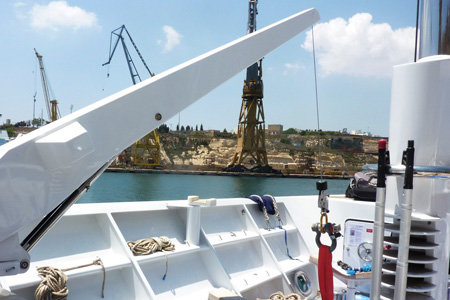 Services supplied directly by MICS:
Life-Boat, Rescue Boat, Launching Appliance, Winch and Release Annual and Five-Yearly Inspection and Testing to IMO MSC.1 Circ. 1206.
Inspection and testing of fixed and loose lifting equipment.
Welding Procedure Design and Appraisal. MICS holds its own Qualified Welding Procedures.
Periodical Inspection of Personnel Fall Prevention Equipment
GRP Osmosis Surveys
Ultrasonic Thickness Gaugings
Inspection and Certification of LPG Systems. MICS Surveyors are one of the only yacht surveyors holding European Registered Competence in this area.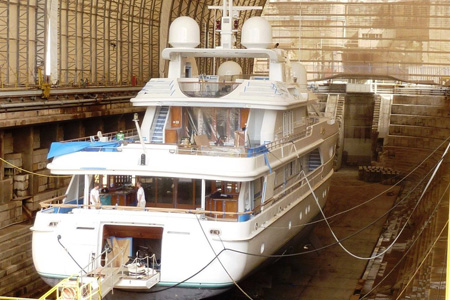 Services provided through our local and international partners we also provide the following services:
Non-Destructive Testing (NDT) including: MPI, DPI, Radiography by means of Isotope or X-Ray, and Ultrasonic examination. All our operators are qualified and class recognised;
Coating inspection  by fully qualified Paint Inspectors;
Radio Surveys – by Flag and Class approved technicians;
Hull, Mechanical and Electrical Engineering Repairs;
GMDSS, Radio and Navigation Equipment Inspections and Repairs;
Life-Raft Servicing, and inspection and servicing of other life-saving appliances. Suppliers are Class Approved;
Fire-fighting equipment servicing by class approved organisations;
Underwater survey and maintenance by class approved organisations;
Battery Testing;
Galvanic Protection Testing;
Cathodic Protection;
Lube Oil Analysis;
Fresh Water Analysis and Tank Certification;