Services > Consultancy
With MICS experience and knowledge base we are in a position to provide consultancy in various aspects of yachting, these include:
Regulatory Compliance
Yacht Building, Refit, Project Management and Repair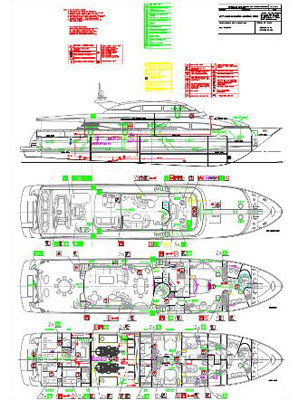 Consultancy - Regulatory Compliance
We have extensive experience working for Flag State Administrations, Classification Societies, Notified Bodies as well as Managers. This allows us to provide consultancy in the following areas:
Recreational Craft Directive – New Building and Post Construction CE Marking
Monitoring of future National and International requirements applicable to the various yacht types
Development of Ship-Board Manuals, Drawings, Documentation and Manuals including:
Fire & Safety Plans
Damage control plans and booklets
SOPEP – Shipboard Oil Pollution Emergency Plan
Garbage Management Plans
Ballast Management Plans
Developing and Auditing of ISM (and mini-ISM) systems
ISPS Systems and Ship's Security Plan and Security Assessment
MLC 2006 Consultancy
Consultancy - Yacht Build, Refit, Project Management and Repair Supervision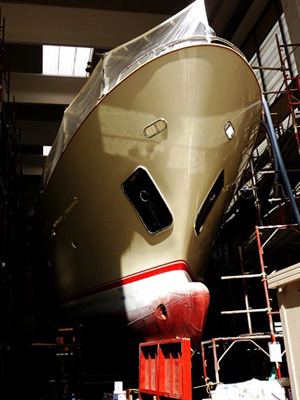 Any super yacht build, refit or repair project provides significant technical and management challenges. With our proven experience in maritime and yacht projects, we can provide build, refit or repair supervision and consultancy to Owners, Managers and Yards, assisting in planning, scheduling and managing the project, to deliver the correctly specified super yacht or super yacht refit/repair in time, on budget and to specification. This includes:
Concept yacht development with designers, interior designers and naval architects
Preparation of detailed yacht specifications, plans and schedules
Assessing shipyards and preparing tenders
Project Quality Management, and assessment of yard quality management systems
Project Change Management
Compare actual build progress with the schedule
Liaising with Class and Flag Administration requirements.
Inspect the yacht during the build, refit and repair to ensure compliance with relevant quality standards, including coating system inspection.
Where necessary, mediate between parties where there is a conflict.
Carry out pre-delivery inspections, sea trails and hand over certification.
Provide onsite engineer.
Assist in handling of post-delivery warranty issues.